Sign Up for the 20th Annual
Spc. Wilfredo Perez Jr. Golf Classic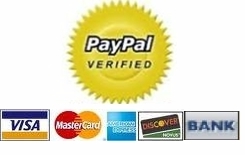 Registration
If you don't see your option above or would like to split up your payment for various items or are adding more than one person, use the donate button below. After you add the payment method click Put This Payment Towards and write in your choices.
If you are unable to attend but would still like to donate to the fund you may do so by clicking the donate button below.
After your purchase or donation you will be redirected to the homepage.
Proceeds To
The Wilfredo Perez Jr. Memorial Fund, Inc.
A 501(c) (3) Non-Profit Organization
Questions
You can reach me directly:
Will Perez Sr., (203) 515-0666